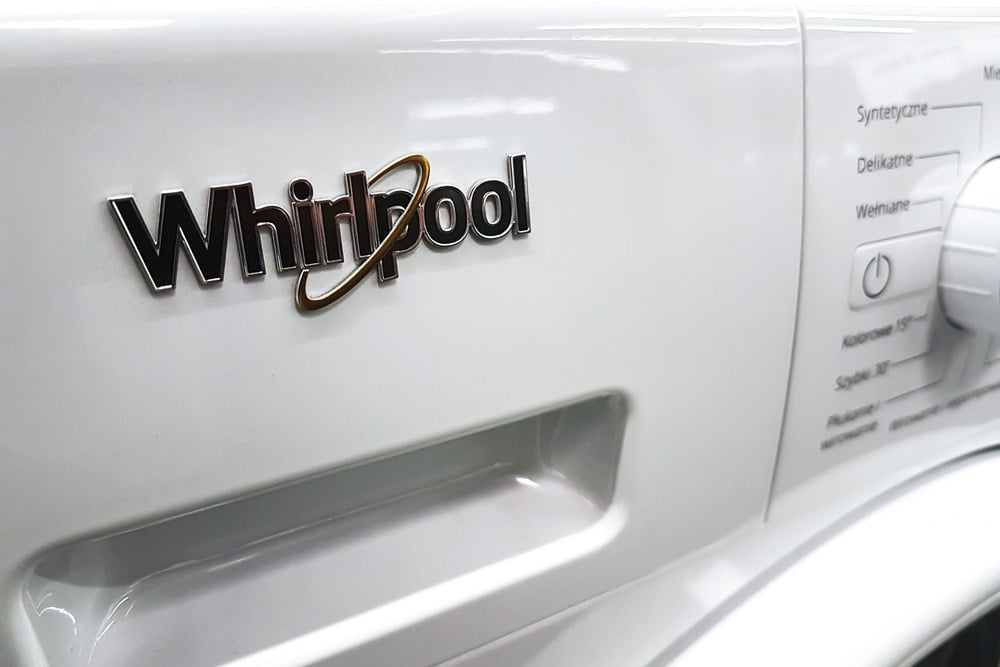 Whirlpool Corporation (NYSE: WHR) is not an exciting name, it isn't a growth stock, and it has headwinds in the form of slowing home sales, but it is also an attractive investment. This blue-chip company commands the global appliance market and is in the midst of a transformation that should bring growth back into the picture. While growth is something to get excited about, it is the company's position within the market, its value and dividend yield that make it a good investment. It is a cheap stock that trades at less than 10X its earnings and pays about a 5% yield. 
The payout is about 65% of quarterly earnings, which may raise some red flags. The company's cash flow and FCF were negative for the quarter, which is also a red flag. The caveats are that GAAP earnings are impacted by seasonal changes in working capital, and the loss, a non-cash charge, is 88% less than last year. FCF is impacted by structural changes within the business that have it set up to improve profitability in future quarters, and the guidance is favorable. 
The company upped its outlook for GAAP earnings by 12.5% to $18, which puts the FY payout ratio at only 38%, and the balance sheet is also in good shape. The company has over $1.4 billion in cash, more than enough to sustain operations, invest in the business, and return capital to investors. 
Whirlpool Bubbles Higher On Wider Margins And Revenue Strength
Whirlpool's Q1 results were much better than expected, including top-line strength and margin improvement. The company reported $4.65 billion in revenue, down 5.5% compared to last year, but beat the Marketbeat.com consensus by 330 basis points. The outperformance was driven by relative strength in North American and Latin America, which declined by only 1.6% and 0.4%, respectively. The EMEA region saw the sharpest decline, with revenue down 18%. 
"In Q1, we delivered significant sequential margin expansion, in particular in North America. These results demonstrate our progress against our operational priorities and put us on track to deliver a solid 2023," said Marc Bitzer, chairman and chief executive officer of Whirlpool Corporation. "At the same time, we are continuing to advance our ongoing portfolio transformation of investing in higher growth and higher margin businesses and remain confident in our ability to drive value over the long term."
The margins contracted compared to last year, but significant sequential improvements were made. The adjusted EBITDA margin improved by 200 basis points sequentially to hit 5.4%, which is 100 bps better than expected. This led to $2.66 in adjusted EPS, down 31% YOY but $0.49 ahead of the consensus and evidence of core strength. Regarding the guidance, the guidance for GAAP EPS was raised, but the adjusted EPS range was maintained at $16 to $18. This compares to the $15.97 consensus estimated and is favorable to higher share prices. 
Sell-Side Activity Is Mixed, But They're Holding Whirlpool 
The analysts and institutional activity is mixed concerning Whirlpool shares, but the takeaway is bullish. The analysts rate it a Hold, and the only commentaries released this year are upgrades and price target increases, although the upgrade to Buy from Neutral came with a price target reduction. They view the stock as fairly valued at current levels, and the institutions own about 92%. 
The chart is promising. It shows a market that is bottoming with a chance of completing a reversal. The post-release action has shares up about 3.0% and forms a Double Bottom. The baseline for the pattern is near the $160 level. If the market can get above that, a move up to higher levels is possible.