05/03/2023, Cheshire // PRODIGY: Feature Story //



TCREATIVE, the top SEO Agency based out of Cheshire, UK, has helped its client get phenomenal first quarter results in 2023 with a 42% growth in sales with its data-driven SEO campaign.

Established in 2009, TRCREATIVE, the boutique branding, web design, and digital marketing agency has worked with organizations big and small, helping them boost organic search traffic and online sales. It has done that by understanding the exact needs of clients' businesses, their competition, and the market to develop effective solutions that drive success. And that's how it has earned their trust over the years.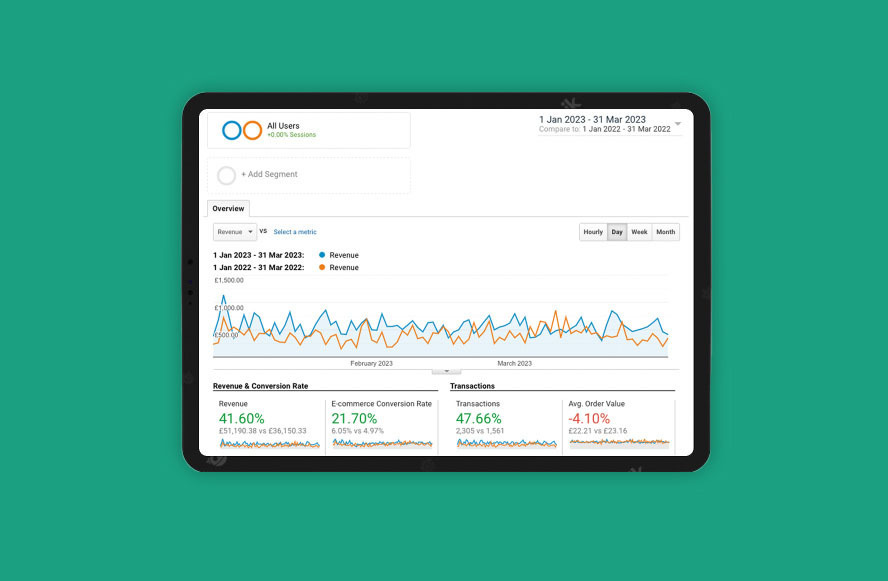 The renowned SEO Agency is also known for its direct approach, where senior designers and developers work directly with clients. It ensures that everything is preserved in interpretation, and TRCREATIVE can monitor and work on the results clients get. And it had done that with its e-commerce client that the company had been working with for two years. It is interesting to note that the website flourished in the competitive industry, but more was to be achieved.
In fact, in Quarter 1 of 2022, the client generated £36,000 in sales, which is no mean feat. But there was untapped potential to be explored, and the top SEO Agency in Cheshire decided to revamp its strategies to help the client get the results they were looking for. After analyzing the performance of the initial SEO campaign, TRCREATIVE decided to shift focus from solely high-volume keywords. Instead, it emphasized keywords that would drive better conversion rates.
It identified keywords and phrases that would resonate with users ready to purchase. It was done in a bid to make sure that the client's website would get the attention of the right users and increase conversion rates. The strategy employed by the trusted SEO Agency bore quick results as Quarter 1 2023 figures grew to a stunning £51,000. That was a solid increase of 42% compared to the figures in the same period in 2022.
With its innovative strategy, TCREATIVE also ensured that the client's organic search traffic grew by 33%. There was a turnaround in other key performance indicators - pages per session increased by 111.54%, average session duration grew by 20.28%, and the bounce rate dropped by a remarkable 98.14%. "Our success in transforming our client's e-commerce website is a testament to the power of targeted, data-driven SEO strategies," says Mike Lawson, Co-founder and Digital Director of TRCREATIVE.
Through this success story, the top SEO Agency has once again proven its team's commitment to delivering outstanding results.
To learn more about the cutting-edge services offered by TRCREATIVE, visit https://www.trcreative.co.uk/.
About TRCREATIVE
Since its inception in 2009, the boutique branding, web design and digital marketing agency has earned the trust of its clients with its impeccable services that have led to remarkable growth in organic search traffic and online sales for them.
###
Media Contact
TRCREATIVE
Address: Riverside, 3 First Wood Street, Nantwich, Cheshire, CW5 5EG, UK
Phone: 01270 610441
URL: https://www.trcreative.co.uk/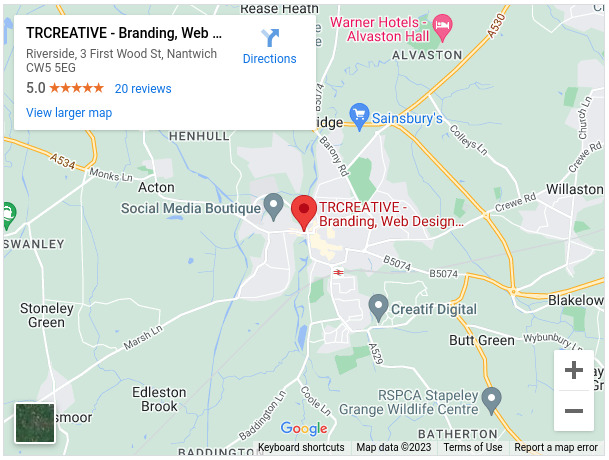 Source: 38 Digital Market News

Release ID: 601689

Source published by Submit Press Release >> TRCREATIVE Boosts Client Sales By 42% With Data-Driven SEO Strategies