05/03/2023, Houston, TX // PRODIGY: Feature Story //



Towing Star Houston has unveiled its wide range of services on its website Towing Star Houston, which has become the go-to address for drivers in the region who find themselves in difficult situations and need roadside assistance.

Being stranded on the road because the car breaks down or being locked out of the automobile can be tricky situations for people to navigate. Some of these situations can also be dangerous, and stranded drivers need to get professional assistance as early as possible. And that's precisely where the services offered by Towing Star Houston have been offering much-needed respite to the region's people.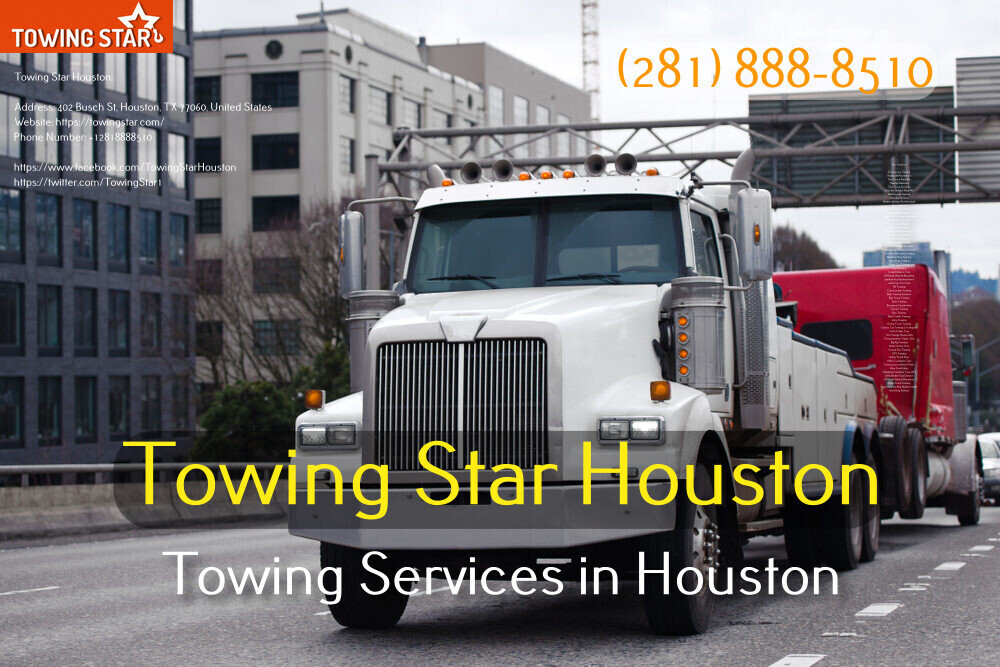 The company has always believed in having solid roots in the community and prioritizing customers' requirements. That's why the renowned towing company in Houston and surrounding areas offers 24-hour service to customers. Those who can find themselves in tricky situations and need urgent assistance can reach out and be rest assured that they will get the required help at the earliest.
That is how Towing Star Houston has earned the trust of its customers, and the glowing reviews it has consistently received are a testament to it. At the heart of the exceptional services provided by the company is its team of experienced professionals, who are well-trained and friendly. Their reassuring presence can help drivers feel at ease when they find themselves in difficult situations.
It's interesting to note that the technicians working with the company are fully insured and licensed. Towing Star Houston understands that it is important for their safety, drivers, and vehicles. No task is too big or too small for them, and they will do all the heavy lifting with a smile. The company has also invested in state-of-the-art equipment and tools to ensure that all the towing and assistance tasks are completed efficiently.
By listening to its clients, offering solid customer support, and affordable pricing, the company has become the go-to name for drivers in Houston and surrounding areas. Towing Star Houston is also a one-stop service for their varied requirements. It can handle local and long-distance towing based on clients' needs. It also offers emergency towing services to bail them out of difficult situations.
The company is known to provide comprehensive roadside assistance, which is an added advantage. Moreover, it is the company people can call when dealing with car lockout situations. At any point, the company's goal is to make the experience as stress-free as possible for drivers in Houston.
To learn more about the reliable and versatile services offered by the company one can visit https://towingstar.com/.
About Towing Star Houston
With its impeccable local and long distance towing, and roadside assistance services the company has become the trusted name for drivers and vehicle owners in Houston and surrounding areas.
###
Media Contact
Towing Star Houston
Phone: (281) 888-8510
Address: 402 Busch St Houston, TX 77060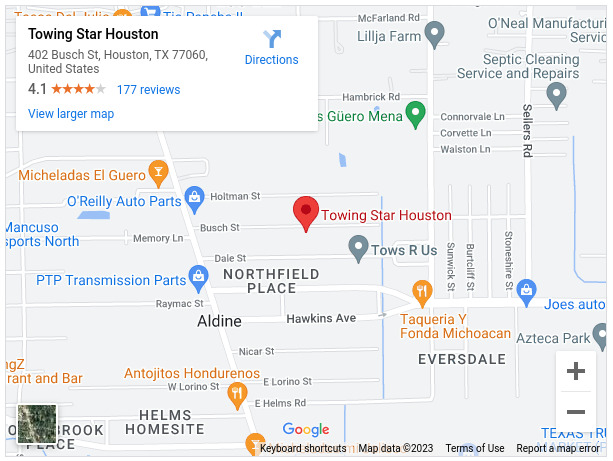 newsroom: news.38digitalmarket.com




Source: 38 Digital Market News

Release ID: 601124

Source published by Submit Press Release >> Towing Star Houston Launches Comprehensive Range of Services