05/03/2023, Rogers, AR // PRODIGY: Feature Story //



Young's Moving Service, a well-known mover in Rogers, Arkansas, is increasing its offerings and infrastructure to meet the rising demand for residential moving services during this moving season. The company has over ten years of experience providing Rogers residents and the surrounding community with excellent relocation services.

As more people move, there is an increasing need for reputable and efficient movers in Rogers, Arkansas. Young's Moving Service has taken the necessary precautions to ensure its clients have access to the best-moving resources and services. The organization's expert movers have moved everything from little apartments to enormous estates.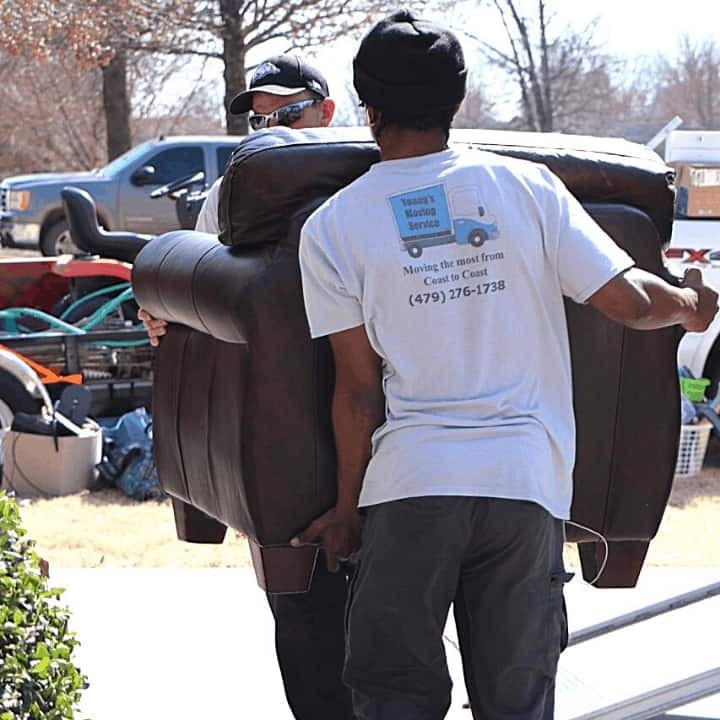 The company spokesman said, "We want to provide our customers with a stress-free moving experience. We are aware that moving can be a difficult process. As a result, we offer a range of services to ensure that everything goes as smoothly as possible. The valuables of our customers must also be packed, relocated, and unloaded by our team in a safe and efficient manner."
By offering local movers in Rogers, AR, and the surrounding areas, Young's Moving Service makes it easier for customers to relocate within their local area. Local movers from the company are familiar with the area and are adept at navigating the traffic and roads. Customers outside the state or country can also use Young's Going Service's long-distance moving services.
Young's Movers, Rogers, AR, expanded its inventory to include modern trucks, dollies, and other moving tools in addition to its moving services.
So that customers' belongings can be transported safely and securely, the company's fleet of moving trucks is well-maintained and equipped with cutting-edge technology.
About Young Moving Services
Young's Moving company, Rogers, AR, is committed to offering excellent client care and can answer clients' questions about their move. Thanks to the company's free estimates, customers can receive a precise idea of the price of their relocation in advance. By offering packing and unpacking services, Young's Moving Service also aids clients in settling into their new residences.
"Since we know that our clients' belongings are important to them, we take all reasonable precautions to ensure that they are transported safely and securely, the spokesperson said. Our vehicles include GPS tracking devices that let our customers keep tabs on the whereabouts of their belongings. We also use top-notch packing materials to guarantee the security of our clients' belongings during transport."
In conclusion, Young's Moving Service is expanding the breadth of its services and the carrying capacity of its fleet to meet the high demand for long distance moving companies during this moving season. Due to its highly trained staff, state-of-the-art equipment, and commitment to exceptional customer service, the company is the greatest choice for anyone looking to advance in Rogers, Arkansas, and the surrounding areas.
###
Media Contact
Young's Moving Service
2851 Honeysuckle Ln UNIT C, Rogers, AR 72758
Phone: (479) 276-1738
Email: youngsmovingservice@gmail.com
URL: https://youngsmovingservice.com/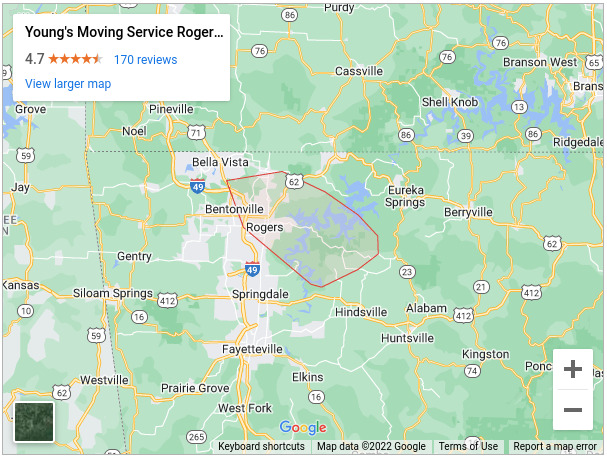 newsroom: news.38digitalmarket.com




Source: 38 Digital Market News

Release ID: 601701

Source published by Submit Press Release >> Rogers Based, Young's Moving Service, Expands Services & Equipment for the Moving Season