05/03/2023, Scottsdale, AZ // PRODIGY: Feature Story //



R3 Medical Training, a renowned name in the field, has updated its cutting-edge course trainings to include experiential programs like MSK Ultrasound Courses that can be immediately useful in clinical practice.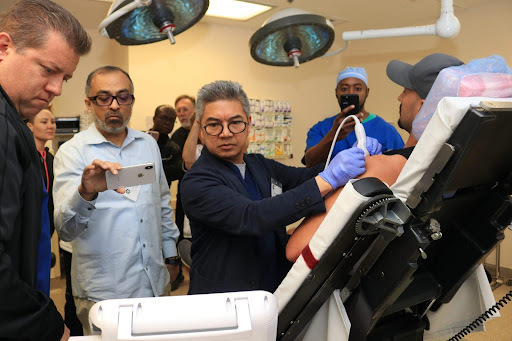 That has been the aim of R3 Medical Training since its inception. With a strong focus on didactic presentations and hands-on learning experience, it ensures that attendees can arm themselves with skills that will be of immense help in clinical practice. That is how it has earned the trust of many participants, and its stunning 99% five-star feedback percentage speaks volumes about the quality of its programs.
That is something attendees can also expect from the MSK Ultrasound Injection Training Courses, which go well beyond basic science, textbooks, and theoretical knowledge. Helmed by experts and experienced trainers, the courses are designed to help practitioners learn techniques and skills from real people before they take the training to their practice.
There are basic and advanced courses for healthcare providers who have to work with ultrasound injections for treatments like platelet-rich plasma. From basic understanding of the technique with crucial insights to advanced training packed with experiential modules, the courses are designed to enhance attendees' knowledge of MSK ultrasound operations, instrumentation, and so much more.
R3 Medical Training also offers PDO Thread Lift Training, which teaches participants about patient evaluation, thread lift techniques, and real procedures. As the country's leader in regenerative aesthetic therapies, R3 Medical Training has vast experience in the field, which it has brought to the table for the basic and advanced courses. These are certification training courses, which add to the practitioners' credentials.
Those working in the areas of stem cell can also benefit from the specialized course provided by R3 Medical Training. It is the nation's leader in regenerative therapies, with over 19,000 stem cell procedures performed worldwide. Its comprehensive Stem Cell Training Course covers everything, including PRP, stem cells, exosomes, adipose, and so much more. The program is also helmed by experts and offers hands-on learning to the attendees.
Moreover, R3 Medical Training offers a Regenerative Aesthetics Training Course. This two-day hands-on and immersive program is a comprehensive course on regenerative aesthetic procedures. It includes Botox, fillers, and PRP therapy training, as well as hair restoration, facial rejuvenation, sexual rejuvenation, and so much more. These aesthetic procedures are taught by experts, who will take the attendees through stages of evaluating patients to choose the best techniques based on their specific requirements.
R3 Medical Training offers many more courses to build practitioners' knowledge of cutting-edge techniques while giving crucial hands-on exposure.
To learn more about these courses and register for them, visit https://r3medicaltraining.com/.
About R3 Medical Training
With emphasis on didactic presentations and experiential learning, the center ensures that participants acquire skills that will be immediately useful in clinical practice.
###
Media Contact
R3 Medical Training
Address: 10045 E Dynamite Boulevard, Ste 260, Scottsdale AZ 85262
URL: https://r3medicaltraining.com/
Email: info@r3medicaltraining.com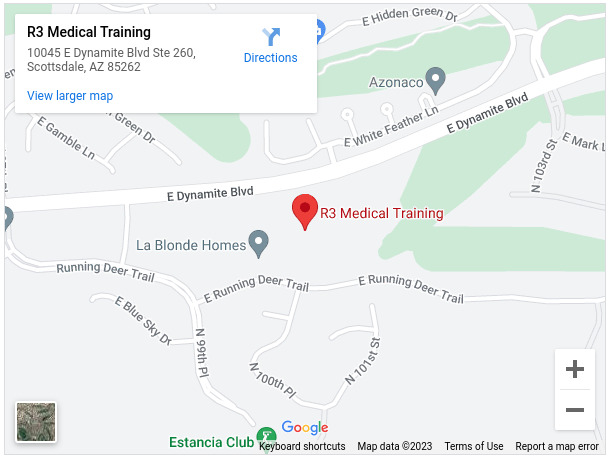 newsroom: news.38digitalmarket.com




Source: 38 Digital Market News

Release ID: 602421

Source published by Submit Press Release >> R3 Medical Training Updates Its Cutting-Edge Course Trainings