05/01/2023, Henderson // PRODIGY: Feature Story //



Nobody in business—from manufacturers and retailers to semi trailer leasing companies—will soon forget the supply chain issues spawned by the pandemic and worsened by various other issues. (Remember that massive barge jamming the Suez Canal?) The challenges companies faced kept logistics professionals up at night, frustrated consumers, and caused significant revenue drops for many organizations.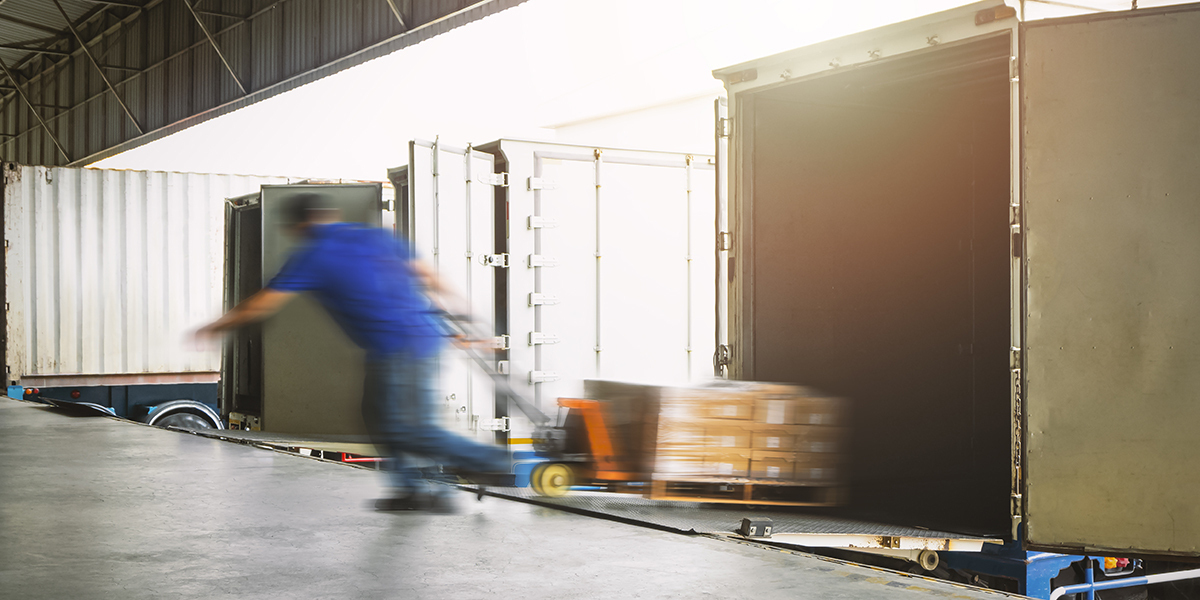 Crossing our fingers as we type this, it seems that the worst of the supply chain problems of a few years ago are behind us. To be sure, there are lingering effects, and there may be for years to come. But the near panic that gripped businesses and economies around the world has lessened.
That being said, supply chain optimization is no less important today. In fact, we may have past events to thank for today's heightened awareness of the importance of a solid, well-functioning supply chain. And, of course, there's no reason to believe that severe supply chain disruptions can't occur in the future. So, making "optimize our supply chain" a permanent entry on your to-do list is a good idea because there's always room for improvement.
Below are proven practices for supply chain optimization that can help improve your performance, prevent disruption, enhance productivity, and increase revenue.
Move Your Supply Chain Toward Peak Performance
A high-functioning supply chain benefits your business in several ways. Most notably, it can lower several costs, including those for transportation, manufacturing, fulfillment and distribution. It may even reduce your customer service costs since you and your team will spend less time trying to get delayed or misdirected shipments back on track.
Supply chain optimization also helps you improve inventory management, keep manufacturing lines functioning smoothly, maintain uninterrupted order fulfillment operations, etc. And all these things help keep your customers and business partners happy, which can grow your sales and lead to new business opportunities.
Here are seven actions you should take today to improve your supply chain:
1. Establish and maintain open lines of communication.
Before the supply chain meltdown a few years back, businesses often relied on services that operated more or less in a "black hole." Materials, parts and supplies arrived when needed without much interaction with the parties involved. Of course, when disruptions occurred, the absence of strong relationships with suppliers hurt many businesses as they scrambled to overcome the problems. Staying in contact with entities throughout your supply chain can help prevent that scenario.
2. Have updated contingency plans.
Some supply chain disruptions are large and widespread, making it difficult to find workarounds. But frequently, issues are smaller and more localized. Consequently, if you have backup plans for moving resources, you can shift gears quickly and avoid long delays in receiving the materials you need to stay operational. But, of course, contingency plans only work effectively if you keep them current. Nothing is worse than "going to Plan B" only to discover it's no longer viable!
3. Use analytics to understand supply and demand better.
Many software solutions on the market can help you better assess available data and trends related to your industry. That includes anticipating supply chain issues and understanding customer demand. Together, those insights can help you "stay ahead of the curve" and avoid being caught flat-footed by changes in either area.
4. Leverage semi trailer leasing/rental in your shipping operations.
Having transportation capabilities that can "flex" as required is more important now than ever. When you partner with a semi trailer leasing company like Boxwheel, you have all the shipping capacity you need whenever you need it.
5. Implement a multi-channel approach.
Establishing and maintaining multiple supply lines requires more time and effort, but it pays off in lower disruption risk and reduced impact on your business should one line be compromised.
6. Use semi trailers for onsite storage.
Building warehouse space—or even just leasing it—is expensive. Many companies today are insulating themselves from supply chain disruption using semi trailers as convenient and affordable onsite storage. Our clients have tremendous peace of mind knowing that they can, for example, obtain semi trailers they can park at their place of business or an offsite location to stock up on vital supplies if they learn of an impending shortage. Then, when the crisis has passed, they return the rented or leased trailers to us until the next time they need them.
7. Never stop negotiating.
The services and rates you have with suppliers shouldn't fall under "set it and forget it." That approach may have worked for companies in the past but not in today's fast-changing business landscape. And any success you have in reaching more favorable terms can lower your costs and improve profit margins. Of course, you need to balance this activity with the value of having long-term relationships with trusted suppliers to find a happy medium. But being vigilant about chances to improve on existing contracts can be beneficial.
Shore Up Your Supply Chains With Help From Boxwheel
Moving and storing raw materials, components and finished goods efficiently and cost-effectively is essential to success in business today, especially considering past and potential future supply chain disruptions. Companies in Colorado, Nevada, Arizona, Utah and Texas know they can turn to Boxwheel for exceptional equipment and service to help in these areas.
From local delivery and over-the-road transport to onsite storage, our deep inventory of clean, well-maintained dry vans, reefers and other types of trailers from leading manufacturers like Wabash, Utility and Great Dane is a valuable resource. So is the knowledge and experience of our owners and team members. Most Boxwheel employees have been in this industry for decades. Our collective expertise and vast network of connections enable us to assist clients in many ways.
Contact Boxwheel Trailer Leasing today to discuss your supply chain optimization challenges and how leased or rented semi trailers can play a vital role in addressing them. Whether you need to obtain trailers soon or are just conducting your "due diligence," it's very useful to connect with a company that can have your back when the next barge goes sideways!
---
About Boxwheel Trailer Leasing
Boxwheel Trailer Leasing was founded on the idea that leasing semi trailers doesn't have to be complicated. Leveraging decades of experience in trailer leasing and sales, our team of industry veterans has eliminated the red tape and mountains of paperwork to make getting on the road with a leased, rented or purchased trailer easy, affordable, and safe. Boxwheel provides dry van, flat bed and refrigerated units for rental, lease or sale to customers seeking long-haul, cartage and storage solutions. Boxwheel is proud to serve the Denver, Phoenix, Salt Lake City, Reno, and El Paso, TX markets. https://boxwheel.com

Media Contact
Mike Di Paolo | Co-Owner
(720) 527-2992



Source: Prodigy.press

Release ID: 598063

Original Source of the original story >> Boxwheel Trailer Leasing Offers Valuable Insights on Proven Practices for Supply Chain Optimization