03/23/2023, Thornton // PRODIGY: Feature Story //



Blinds-N-Shutters Newcastle, known for its best quality custom window covering, has given customers a shot in the arm by offering them solutions that go way beyond what builders can provide.

The importance of window coverings for interiors and exteriors of residential and commercial buildings must be considered. They can offer soothing shade, comfort, protection, and an additional security layer. And for people of Newcastle, Maitland and Hunter Valley, Blinds-N-Shutters Newcastle has become the go-to name for awnings, blinds and shutters that spell quality at competitive rates.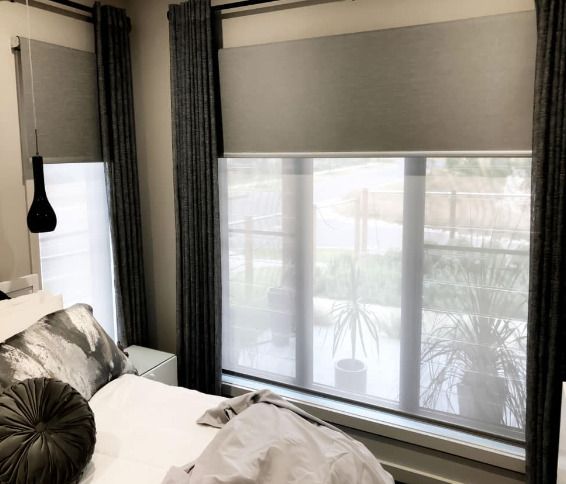 The company is a member of the HIA (Home Industry Association), which already assures clients of the quality of products and services. The sterling customer reviews the company has received speak volumes about the attention to detail and solid sales support. Besides its modern range of blinds and shutters, the company has exceeded its expectations by considering their requirements from the word go.

https://www.blinds-n-shutters.com.au/ has become a comprehensive resource for blinds, shutters, awnings, curtains and so much more. But more importantly, a specialist window coverings company like this can offer customers a cutting edge advantage over builders. It's true that the latter offer window coverings at the price of the building, but they don't have the expertise that a specialized company does.

When people work with a trusted name like Blinds-N-Shutters Newcastle they can expect only the best quality products. They can also get warranties on their purchases, which can put their minds to rest. Moreover, they can benefit from experienced and thoughtful advice from the professionals working with the company. It has a showroom in Newcastle that can be visited to take a closer look at products by clients.

The personalized local service is another huge advantage clients get when they work with the company. The company can take an internal or external approach based on clients' requirements. Thus through a carefully planned approach, the company is on top of client outcomes, which exceed their expectations. That's diametrically opposite to the results brought by builders, which can leave a lot to be desired.

The process is transparent and convenient every step of the way. Once people reach out to the company via call or through https://www.blinds-n-shutters.com.au/, they receive suggestions and a pricing at the onset. If accepted and once final selections are made, the company can work right during the construction stage too. Once the builder puts architraves on the windows, final check is conducted and the project is underway. With impeccable installation and a solid warranty, the company further ensures that clients only get the best value for money, something builders simply cannot provide.

About Blinds-N-Shutters Newcastle

The company with over 8 decades of combined experience has earned its reputation by offering custom made blinds, awnings, plantation shutters and aluminium shutters for the interior and exterior of homes and commercial premises along with impeccable sales service and support.

###

Media Contact

Blinds-N-Shutters Newcastle

Address: 21/13 Hartley Dr, Thornton NSW 2322, Australia

Phone: (02) 4089 4318

URL: https://www.blinds-n-shutters.com.au/

Email: sales@blinds-n-shutters.com.au




newsroom: news.38digitalmarket.com




Source: 38 Digital Market News

Release ID: 563469

Original Source of the original story >> Blinds-N-Shutters Newcastle Offers Best Quality Custom Window Coverings