Aug 4, 2023 - Middlesex, NJ - When it comes to sports and outdoor activities, the right eyewear can significantly impact your performance. Nike, a renowned brand synonymous with excellence, offers a range of sunglasses specifically designed to enhance athletic abilities and provide optimal visual clarity. With features such as lightweight frames, durable materials, and the availability of prescription options, Nike sunglasses are the perfect choice for athletes and outdoor enthusiasts alike.
Enhanced Performance with Nike Adrenaline 22 Sunglasses
Nike sunglasses are meticulously crafted with a focus on performance, ensuring that athletes excel in their chosen activities. The use of high-quality plastic and lightweight materials provides a comfortable fit without compromising durability. This thoughtful design allows for effortless movement, minimizing distractions and allowing you to fully concentrate on your sport.
One standout option from Nike's collection is the Nike Adrenaline 22 Sunglasses. Made of premium plastic, these sunglasses exemplify comfort, durability, and cutting-edge design. The lightweight construction ensures a snug fit, while rubberized temple bars enhance overall comfort during extended wear. The high-tension hinges provide a superior fit, ensuring that the sunglasses stay securely in place even during vigorous activities.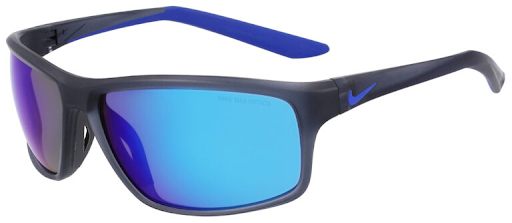 The Nike Adrenaline 22 Sunglasses are available in six different colors, enabling you to express your style while enjoying exceptional performance. Whether you're tracking a ball on the field or navigating a challenging trail, these sunglasses deliver the clarity needed to perform at your best.
Prescription Options for Optimal Visual Acuity
Recognizing that vision correction should never hinder sporting prowess, Nike offers prescription options for many of their sunglasses. This allows individuals with vision correction needs to experience the benefits of Nike eyewear without compromising visual acuity. With prescription lenses tailored to your specific requirements, you can enjoy sharp, clear vision while participating in your favorite sports or outdoor activities. Nike sunglasses ensure that nothing stands in the way of your performance, allowing you to reach your full potential.
The Nike Adrenaline 22 Sunglasses also come with prescription lenses, making them an excellent choice for cyclists and mountain bikers seeking both functionality and style. Additionally, there are sunglasses options with polarized and mirror lenses, effectively reducing glare and enhancing visual clarity in bright outdoor conditions.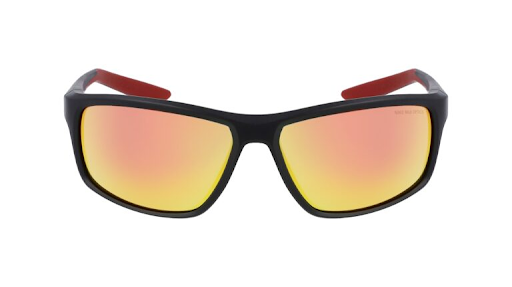 Explore the Wide Collection of Nike Sunglasses:
When it comes to elevating your performance in sports and outdoor activities, Nike sunglasses, particularly the Nike Adrenaline 22, offer a winning combination of style, comfort, and functionality. With lightweight frames, durable materials, and cutting-edge design, these sunglasses are specifically crafted to enhance your athletic abilities. Whether you need prescription lenses or desire the benefits of polarized or mirror lenses, Nike has you covered. 
At Rx-Safety, you can find a wide range of Nike sunglasses to suit every style and preference. Don't let anything hinder your performance - take your game to the next level with Nike sunglasses and experience the difference they make in your sporting endeavors. If you have any questions, talk to our experts through our chat, e-mail us at service@rx-safety.com, or give us a call at +1 888 245 6638.
About Us:
Rx Safety is an American manufacturer of affordable prescription safety glasses and performance eyewear. A family-owned and operated business, with a state-of-the-art digital ophthalmic lab and the online store providing affordable, top-of-the-line prescription safety glasses, sunglasses, and performance eyewear on the market. All the safety glasses always meet or exceed the ANSI Z87+ standards for high impact, to be safe and secure while working in any kind of hazardous environment. Besides standard safety glasses, we offer a broad selection of prescription shooting and tactical glasses, prescription youth sports glasses, fishing, and motorcycle glasses designed and tested to meet our high standards. As an authorized distributor of Wiley X, Bobster, ESS, and BodySpecs, Rx-Safety.com offers a full line of prescription safety glasses straight from the manufacturer at wholesale prices. 
Like us: https://www.facebook.com/RxSafety/
Follow us: https://www.instagram.com/rx_safety/
Subscribe us: https://www.youtube.com/user/RXSafetyVideos/
Retweet us: https://twitter.com/RXSafetyEyewear/
Media Contact
Company Name: RX Safety Glasses
Contact Person: Ryan Phillips
Email: Send Email
Phone: +1 732-356-1493
Address:123 Lincoln Blvd
City: Middlesex
State: NJ 08846
Country: United States
Website: https://rx-safety.com/product-category/sunglasses/brands/nike-sunglasses/