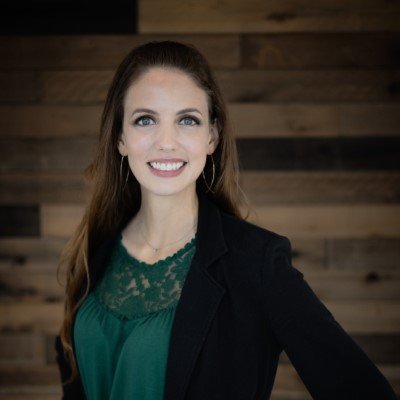 Whitney Hill discusses the current trends in real estate regarding Accessory Dwelling Units.
 Listen to the interview on the Business Innovators Radio Network:
https://businessinnovatorsradio.com/interview-with-whitney-hill-co-founder-and-head-of-business-development-at-snapadu/
Accessory Dwelling Units (ADUs) have been gaining more and more attention in the real estate world in recent years. This is due to various factors, such as increasing housing demand, rising costs of living, and changes in local zoning regulations. In many cases, adding an ADU can add significant value to a home or property, making it an appealing investment option for property owners.
When developing an accessory dwelling unit, several important considerations must be remembered. For example, local zoning rules must be considered when determining the unit's size, layout, and other details, such as whether it is attached or detached from the existing structure. Additionally, it is essential to consider how utilities will be connected and what type of amenities will be included in the ADU. It is also important to consider how an ADU may affect the property's value and any potential tax implications associated with it.
Accessory dwelling units are becoming increasingly popular to add living space and value to existing properties. With careful planning and research, developers can maximize the benefits of an ADU for themselves and their tenants. Property owners can make informed decisions about building or renting out an accessory dwelling unit by understanding local regulations, researching market trends, and considering utility costs. An ADU can be a great addition to any real estate portfolio with the right approach.
 Whitney shared: "The biggest differentiator for SnapADU is that we have design, permit, and build under one roof. For a complex project like an accessory dwelling unit, that expertise & coordination is critical to staying on time and on budget."
 Client Paul W. from Oceanside, CA, says: "SnapADU did an awesome job building a 750 sqft ADU. The level of service and quality of work surpassed all my expectations. I'm so glad there are still companies that are focused on customer satisfaction. Thank you, to all from Snap who were involved in the building of the ADU for such a great experience!"
About Whitney Hill 
Whitney Hill is the Co-Founder and Head of Business Development at SnapADU, a general contractor that specializes in accessory dwelling units. The company designs, permits, and builds 50 ADUs a year.
Whitney gained a decade of experience working as a management consultant at Bain & Company and as an operations manager for an industrial supply distributor. She was named to San Diego Business Journal's 40 Top Business Leaders Under Forty in 2022. Whitney earned a bachelor's degree in Psychology from Yale and an MBA from NYU. She's the proud mom of a 10-year-old son and an 8-year-old daughter.
Learn more: https://snapadu.com