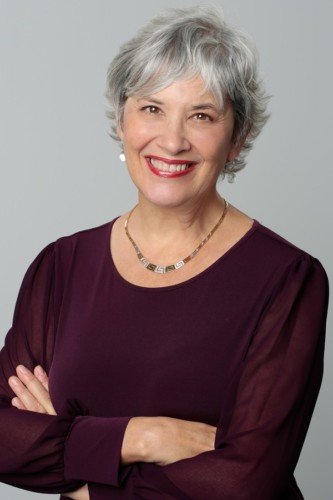 With the Great Resignation underway, executive coach Carolyn Maue is on a mission to help leaders at all levels harness their passions and experiences to retain top talent and become more effective. Her debut book, "Gourmet Leadership: Turn Up the Heat on Your Secret Sauce!" provides a needed solution to employee burnout and turnover with eight fundamental ingredients all leaders need to be successful.
Popular because of its compelling cooking metaphor, "Gourmet Leadership" quickly climbed to No. 1 on nine Amazon best-seller lists and took top ranking on 13 "hot new release" lists in business management and leadership categories after its release late last month.
Inspired by interviews with chefs and food experts across the country, Maue wrote her book during the pandemic, comparing leadership traits between the best-in-class executive chefs and best-in-class leaders from any industry. The result is a delightfully creative approach to a serious dilemma in people management: a lack of access to critical leadership training, resulting in leadership mistakes, lost opportunities and a lack of effectiveness, all impacting employee engagement and retention.
In response, Maue offers an easily digestible and proven leadership manual for both seasoned executives and new leaders in every industry.
"All leaders need certain techniques to be effective, but the very best leaders also know how to bring their unique viewpoint and talents — what I call their 'secret sauce' — to be memorable and motivating," said Maue, who founded her own leadership consulting practice in 2004. "When we know that one of the key factors affecting an employee's decision to stay or leave is their supervisor, leadership matters now more than ever."
Indeed, relationships and work environment matter more than compensation for employee attrition. Recent research from the Massachusetts Institute of Technology found "toxic culture" a main driver of the Great Resignation, along with job insecurity and reorganization and failure to recognize employees' performance.
As companies reaffirm efforts to keep employees engaged and feeling valued, Maue's book covers essential ingredients for related leadership success, including:
creating a compelling vision;
discovering strengths;
giving and getting feedback;
transitioning from doer to leader;
building the best team;
dealing with difficult people and conflict resolution; and
developing a leadership presence.
Drawing from her 25-plus years of experience with leadership coaching and people issues, Maue provides exercises and immediately applicable tools for leaders, serving up shared opportunities for them to engage their teams and identify their "secret sauce" — their individual talents and interests that influence and elevate effectiveness — all in an easy-to-read-and-use guide for bringing out the best in leaders and those they supervise.
Executives across many industries already are praising "Gourmet Leadership" for its unique approach to this universal, and timely, issue:
"Carolyn Maue serves up an epicurean feast for those looking to hone their leadership skills into a fine art." — Diane Holder, President/CEO, UPMC Health Plan, Inc.
"Carolyn Maue has helped hundreds of people realize their potential with pragmatic, action-oriented support. In 'Gourmet Leadership,' she makes those enduring insights fun and accessible through her own special sauce." — Dale Whittaker, Ph.D., Lead Senior Program Officer, Bill & Melinda Gates Foundation
"Sprinkled throughout the book are nuggets of simple wisdom and stories that leaders can apply immediately with their teams to reach their organizational vision." — Pamela Nabors, President/CEO, CareerSource Central Florida
Where to Buy:
"Gourmet Leadership: Turn Up the Heat on Your Secret Sauce!" is available in paperback and on Kindle on Amazon. 
About the Author:
Executive coach Carolyn Maue partners with talented leaders to maximize their strengths in motivating their teams to innovate, solve complex problems and position their organizations for growth. On a mission to "change the world one leader at a time," Carolyn coaches forward-thinking leaders to inspire themselves and those around them to be the best they can be.
Known for a caring and sophisticated approach that combines leadership theory, practical strategies and personal experiences, Carolyn has 25-plus years of experience across many industry sectors — healthcare, higher education, non-profit, technology and human resources — leveraging individuals' and organizations' abilities to affect positive change.
In 2004, she founded The Maue Center to provide tailored approaches to leadership development. Carolyn is a sought-after speaker, serves as the leadership consultant for the Florida Public Relations Association and is a member of the Alexcel Group, The Alliance for Leadership Excellence.
Learn more about Carolyn Maue, her book and her services at https://www.GourmetLeadershipBook.com and https://MaueCenter.com.