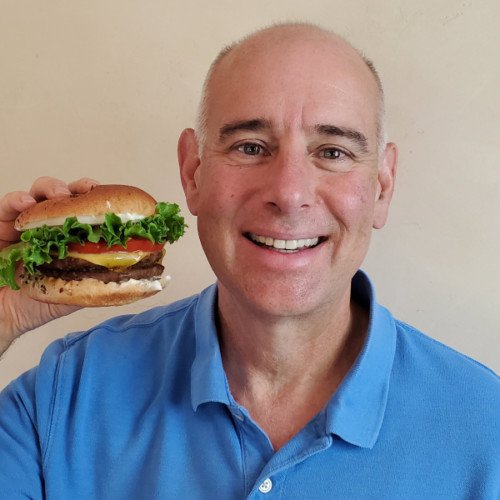 Many people are trying to eat healthier to help them feel better and live longer. In fact, a report from the Earth Day Network and Yale University showed 94% of Americans are willing to eat more plant-based foods.  
Unfortunately, most people don't know how to do this. They think they need to give up their favorite comfort foods and replace them with unusual foods like kale, tempeh, or quinoa.
But now, a man in Arizona is providing an easy way to eat more plant-based food without radically changing one's diet or sacrificing taste.
"Most people I meet want to eat more plant-based food. But they have no idea how and they don't have time to figure it out. Salads are often the only thing that come to mind," says Ken Beller, creator of the new video series Plant-Based Eating Made Easy.
Born into a cattle ranching family, Beller ate a meat-heavy diet most of his life. After discovering the benefits of a plant-based diet, he switched to it more than 20 years ago.
Taking his plant-based journey further, he earned a certification in plant-based nutrition from Cornell University. He drew on it and his professional experience as an engineer, award-winning author, public speaker, and workshop creator in designing this series.
It offers easy plant-based substitutes for America's 16 favorite foods, like burgers, chicken nuggets, pizza, ice cream, and more. 
Beller explains, "I realized most people don't know how many amazing plant-based substitutes are out there. And they don't taste like cardboard, but like the real thing they're replacing. That's why I created this series… to help others learn about these simple swaps. I wish there had been a series like it when I started eating plant-based."
In videos of fewer than ten minutes each, Beller shows where to get today's best swaps – both at grocery stores and restaurant chains. These swaps range from the Impossible Whopper at Burger King to creamy, meltable cheeses from Miyoko's to a fluffy scrambled egg alternative from JUST. They also include private label products from grocery stores like Target and Kroger and plant-based proteins from meat companies like Tyson and Hormel.
These innovative new products are designed to have taste and texture identical to the real thing and appeal to vegans, flexitarians, and meat-eaters alike.  
Beller says, "Friends I thought would never be interested in plant-based eating have told me they tried many of these new swaps and could not even tell the difference. They were truly blown away by them."
In Plant-Based Eating Made Easy Beller provides a guide to these many options and gives honest reviews. He also gives his personal recommendations for what he believes are the best grocery store products and restaurant chain dishes. Further, he includes a nutritional breakdown comparing fat, protein, and other nutrients in the plant-based substitutes to their conventional counterparts.
"Bottom line," says Beller, "Plant-Based Eating Made Easy is designed to save people time, money, and frustration wading through all the options currently in the marketplace. It's a quick and easy way to take a step toward better health without sacrificing taste."
More information about the series can be found at PlantBasedEating.com.