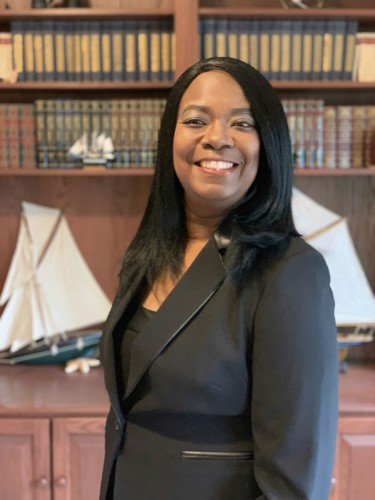 Educator and Student Development Expert Dr. Greta Oliver's recent release, College Roadmap: Essential Tips for First-Time College Students and Their Families stole the show on twelve of Amazon's best seller lists on August 24, 2021, climbing all the way to the number one spot in the categories of College and University Education, Adult & Continuing Education, College Guides, Financial Aid, Parent Participation in Education, Student Life, and several more. The book also landed the number one spot on nine Hot New Release lists and had top ranking on Amazon CA (Canada).
College Roadmap outlines an easy-to-follow process that helps students and their families navigate the path from prospective college student to college graduate with less stress, more ease, and without experiencing the many pitfalls along the road.
Dr. Greta Oliver, a secondary and higher education professional who worked with countless young people on the high school and college levels for over 25 years, brings not only her professional experience but her own personal journey to guide college-bound young people and their parents as they navigate the road to college for the first time.
Written through the lens of a first-generation college student who personally persisted through three universities and as a mother of four who each had their own college life experiences, this book is the vital college workbook and roadmap for both parents and high school students.
In response to the immediate success of the book at its debut, Oliver shared "I'm truly overwhelmed. I know the book is needed and is a valuable resource that, when properly utilized, can change the trajectory of a great many students' lives. To witness that so many others believe in the mission and are in full support of working to affect change for parents and high school students through the book is both humbling and exciting."
According to a recent article in Forbes, student loan debt in 2020 was about $1.56 trillion. Parents, students, and their families are weighing the value and need for higher education relative to the cost and potential debt required to obtain it. By following the process outlined in College Roadmap and beginning the planning early, parents and their students can navigate this new journey armed with the right information for making the right decisions for their specific situation. Insights for securing grants, financial aid, and scholarships are included, making College Roadmap a must-read for parents, family members, and high school students.
The book is available in both paperback and Kindle versions on Amazon.
About the Author
 Holding an undergraduate degree in Business Education from Bowling Green State University, a Master of Education degree in Adult Learning and Development from Cleveland State University, and a Doctoral Degree in Higher Education from Ohio University, Dr. Greta Oliver is a professional coach specializing in student development and is devoted to helping students successfully transition from high school to higher education.
To learn more about Dr. Greta Oliver and her services, visit https://www.GretaOliverConsulting.com.