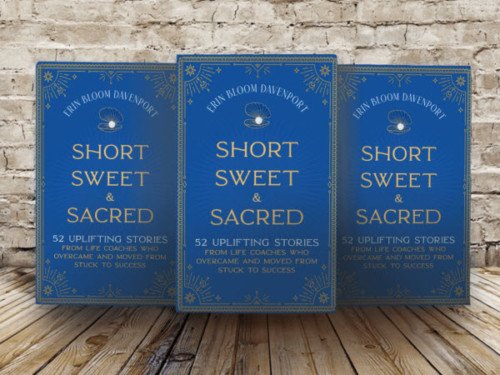 Roswell, GA Short Sweet & Sacred: 52 Uplifting Stories from Life Coaches Who Overcame and Moved from Stuck to Success rocketed to the top of the best seller lists in a number of categories in multiple countries including the United States, Canada, United Kingdom, France, Australia and more.
Author Patricia Campbell shares her story along with other life coaches in this beautiful book designed to give the reader a quick dose of inspiration.
Short Sweet & Sacred showcases a variety of topics including marriage, death, divorce, illness, self-discovery, career changes, victory for minorities, mental health, divine timings and more.
Through these inspirational and authentic collection of international stories, readers will gain insight from soulful professionals who discover their dream career, find courage after divorce, walk through grief, celebrate victories as a minority, navigate their mental health, find true love, experience miraculous shifts in health, and everything in between.
The book was designed for readers to discover through these stories that they can design a life that brings joy, no matter what they may be walking through.
Short Sweet & Sacred: 52 Uplifting Stories from Life Coaches Who Overcame and Moved from Stuck to Success is available on Amazon.com
About Patricia Campbell
Patricia Campbell is a Transformational Life and Business coach whose passion is empowering women to create lives they absolutely LOVE LIVING! She offers coaching that integrates spiritual principles with practical, everyday applications to help her clients break through their paradigms and manifest the results they desire to live richer, more fulfilling lives.
Patricia has studied success principles, personal development, and spirituality for more than 30 years with world-renowned teachers such as Mary Morrissey, Lisa Nichols, Gary Zukav, and Gabor Mate. Utilizing this expertise, she offers inspiring interactive workshops, transformational in-depth coaching programs, and keynote speeches to help women achieve new heights of success, fulfillment, aliveness, and freedom!